The Right People In The Right Jobs
Our team is our biggest asset. We have a diverse team that consists of people from different fields, with wide range of experiences and with miscellaneous beliefs. But our mindset is the same – we believe that alone can be reached far, together can reach it faster.
Our mission is to use our experiences and knowledge to help other companies grow, so we could grow with them. Each member of our team has a significant experience in their field and passion to share the best practices.
Meet our team!
Ready to unlock the potential that's hidden in LinkedIn? Super!
We have packed some of the most commonly asked services together to make it easier for you to get started.
Make your pick and let us know! We are happy to help you master LinkedIn.
Standard
1 business & personal profile optimisation according to your audience
Creating visuals
How to start – guidelines
Premium
1 business + 3 personal profile optimisation according to your audience
Linkedin audit
Creating visuals
How to start – guidelines
Internal training
Plan to grow the network
Competitor analysis
Internal trainings
Internal bespoke training
Minimum 3 h
Different Linkedin topics
Campaigns & Strategy
LinkedIn advertising campaings
Sales strategy
HR strategy
Leads generation strategy
Growth strategy
What Our Clients Say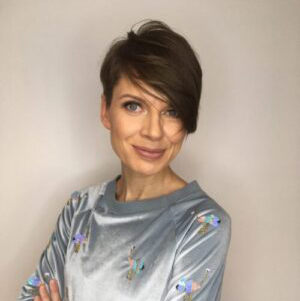 Indrek's training, focused on expanding LinkedIn, fit like a glove. We have repeatedly talked about LinkedIn with our team, but we had not taken any action so far. Now the whole team realized that it is a useful tool that offers great help. Indrek's energy and presentation methods were engaging and made it easy to follow the training.
If you want prime information on LinkedIn with some practical tips, then you shouldinvite Indrek to talk about it because he does it in an engaging way. Indrek's tips on networking were also interesting to hear.
On September 4th, Technopolis hosted the most popular Startup Incubator MorningCoffee event, gathering around 150 marketing enthusiasts to learn about marketing on LinkedIn. As an experienced mentor and marketer myself, I am delighted to see that Indrek's viewpoints are popular with other marketers and with general public aswell.