– Over 875 million users.

– 70-80% of the users are decision makers

– Increase your chance to find B2B leads by 300%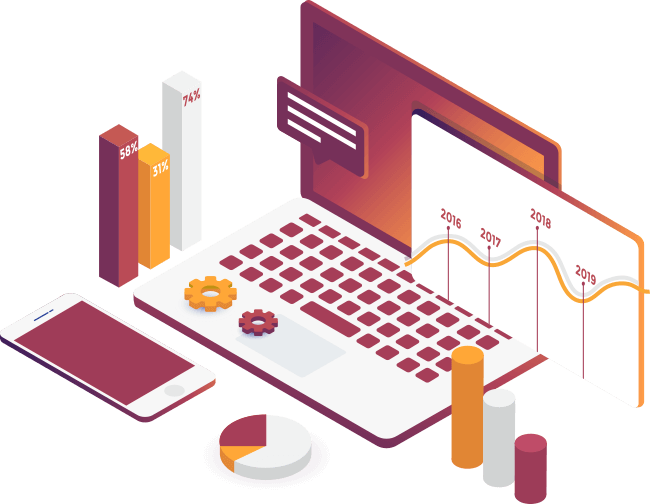 LinkedIn profile creation
Not sure how to make yourself look professional on LinkedIn? We have the answer. We will audit your personal and company's LinkedIn profile and help improve it. Our copywriters and designers create outstanding tailor-made profile texts and background photos, especially for you. Let us help you shine!
LinkedIn as a tool for competitive advantage
In addition to improving your personal and company profile, we deliver internal LinkedIn training in order to share knowledge within your teams. We will teach you how to use LinkedIn and give you an overview of what and how your competitors are doing on LinkedIn. This gives you the opportunity to get a hint of best practices!

Internal LinkedIn training
We offer LinkedIn training on a variety of topics, from introducing LinkedIn basics to using it in specific areas. We believe that every person and every company is unique, and that's why we provide personalized training based on your expectations and needs. We will find the topic and format that suits your needs in order to deliver a memorable training.
LinkedIn strategy creation
If you already understand the importance of LinkedIn and see what opportunities LinkedIn has to offer you, contact us. We help you build your company's LinkedIn strategy to drive sales, build brand awareness, enter new markets, and strengthen your employer brand.
"Indrek's training, focused on expanding LinkedIn, fit like a glove. We have repeatedly talked about LinkedIn with our team, but we had not taken any action so far. Now the whole team realized that it is a useful tool that offers great help. Indrek's energy and presentation methods were engaging and made it easy to follow the training."

Piret Potisepp

Estonian Chamber of Commerce and Industry
"If you want prime information on LinkedIn with some practical tips, then you shouldinvite Indrek to talk about it because he does it in an engaging way. Indrek's tips on networking were also interesting to hear."

Kerstin Piik

Estonian Unemployment Insurance Fund
"On September 4th, Technopolis hosted the most popular Startup Incubator MorningCoffee event, gathering around 150 marketing enthusiasts to learn about marketing on LinkedIn. As an experienced mentor and marketer myself, I am delighted to see that Indrek's viewpoints are popular with other marketers and with general public aswell."

Triin Ilves

Tehnopol Startup Incubator
"The LinkedIn campaign was very successful. I definitely recommend running a LinkedIn campaign for at least 2 months in a row, and to set aside enough time in your own schedule for this endeavour. At first, it takes a while to pick up momentum because the most relevant keywords reveal themselves over time. But in the second month, I already had so much correspondence with new potential customers on a daily basis, that I had to adjust my previous schedule.
We will definitely continue our cooperation with B2B Growth, as it is a very efficient and convenient solution which helps you acquire new customers without leaving your home (office)."

Liis Kalvik

B2B Export Manager, LOOV Organic OÜ
"The LinkedIn training was very successful and for me, it did not make any difference that it was not in a room where we could all learn together. Indrek as a trainer involved the participants well and as a result of the training, I learned many new things about how the LinkedIn platform works. I definitely recommend Indrek and B2B Growth for those who are interested in making LinkedIn work in their favor."

Anneli Aab

Head of Communications and International Cooperation, Foundation Innove
"Indrek and Helen gave the workers of Magnum a wonderful, short, and striking overview of how LinkedIn works and shared practical tips on how to stand out on the platform. A couple of hours of training was helpful in getting to know LinkedIn better. We learned quite a few things that we had never thought of before. For example, how important the cover photo is and how it helps to convey messages. We also liked that the trainers talked about international trends and pointed out accounts that could be used as examples when putting together a personal or a business profile. In addition to the good content of the training, the positive energy of the trainers created an enjoyable atmosphere. I definitely recommend Helen and Indrek to other businesses as well!"

Karina Loi

Strategic Communication Manager, Magnum AS
We have given professional makeovers to more than 800 profiles so that they would support the profile owner's goals on LinkedIn. We help our clients unlock the power of LinkedIn on an international level. Our customers come from different countries, such as Estonia, Finland, Lithuania, Norway, Denmark, Germany, Austria, Ukraine, and Hungary.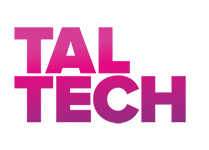 Find out how posting high-quality content on LinkedIn increased LEXTAL's visibility and amplified the firm's brand and reputation.
Download Lextal case study (PDF)
Find out how TalTech, one of Estonia's biggest and most reputable universities, organically multiplied their followers' activity and post reach on LinkedIn.
Download TalTech case study (PDF)
Find out how, in just two months, Loov Organic got 86 international contacts who were interested in distributing their products.
Download Loov case study (PDF)
The Right People In The Right Jobs
Our team is our biggest asset, as it consists of people from different fields, with a wide range of experience and with miscellaneous beliefs. We're united by our mindset, "If you want to go fast, go alone; but if you want to go far, go together".
Our mission is to use our experiences and knowledge to help other companies grow, so we could grow with them. Each member of our team has significant experience in their field and passion to share the best practices.

Meet our key team members!